spectrumAU
Posted: Fri Jan 31, 2014 7:13 am
Banana Peanut Butter Ice Cream
Yup, you read correctly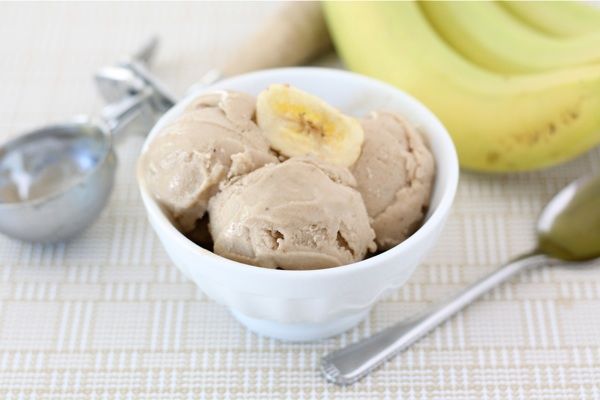 ingredients:
2 large very ripe bananas
1 tablespoon smooth peanut butter
directions:
Place the banana slices in a food processor or use a blender. Puree banana slices, scraping down the bowl as needed. Puree until the mixture is creamy and smooth. Add the peanut butter and puree to combine. Serve immediately for soft-serve ice cream consistency. If you prefer harder ice cream, place in the freezer for a few hours and then serve.
Serves: 2
*Note-if you have a hard time creating a creamy consistency, you can add 1-2 tablespoons of milk to help puree the banana slices.
And now for some variations...
Replace the peanut butter with Nutella
or 1/3 cup of chopped strawberries
or a tablespoon of coffee essence
or come up with your own unique flavour.
Of course there's no reason you couldn't mix in a handful of choc chips before freezing
I've just made the Nutella version and am waiting impatiently for it to freeze. I used a hand blender and had no problem getting a nice creamy texture, it only took a few minutes. But I can tell you that licking the spoon is what has made me impatient. lol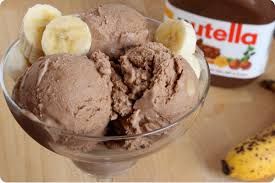 I tried both the peanut butter and the Nutella versions, my preference is Nutella.
But there must be lots more variations and possibilities.
Might try a little honey.
BTW... 24 hrs in the freezer is too long. Unless you like little icicles