Our site stats for the last week: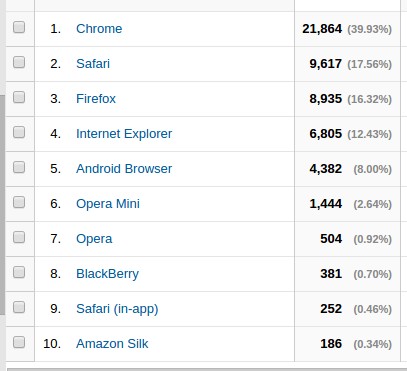 IE has a whooping 12%!!!

I remember posting smth like that 5 years ago and it had like 75%.
But... it won't give up without a fight...
OS: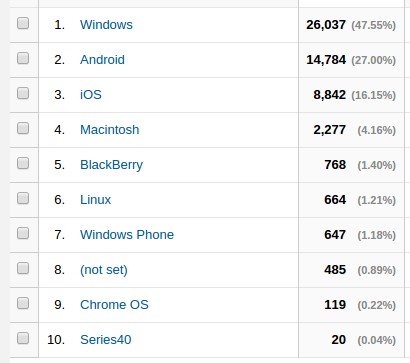 damn Windows STILL has 47%... But less than a half.

5 years ago it was around 70% I think.
This world changes...