spectrumAU
Posted: Fri Jul 26, 2013 6:54 am
Ice Cream Bread
Yes, you read it correctly! I found this on Facebook and was intrigued enough to try it out.
ICE CREAM BREAD (Two ingredients! No, not a joke)
infinite varieties
Makes One 8 x 4 loaf
Ingredients:
2 Cups Ice Cream, any flavour, softened
1 1/2 cups Self-Raising Flour
Directions:
1. Preheat your oven to 350 F or 180 C. Spray and flour an 8 x 4 (22cm) loaf pan or line it with baking paper.
2. In a medium bowl mix the ice cream and flour together until just combined.
3. Scoop into the loaf tin and smooth out.
4. Bake for about 45 minutes or until a toothpick stuck in the loaf comes out with a few crumbs stuck to it.
5. Remove from the pan and allow to cool.
For best results, use full fat ice-cream!
The picture is an example of butter-pecan ice cream - I like the nuts being distributed in the bread mixture, however you can use any ice cream flavour you prefer. Always a fun experiment and you can't get simpler than this.
And now for my effort...
I used light ice cream and I had a very ripe banana so mashed it up and included it.
Just out of the oven...
Cooling...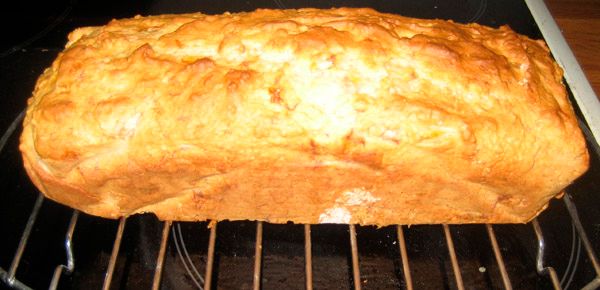 About to try...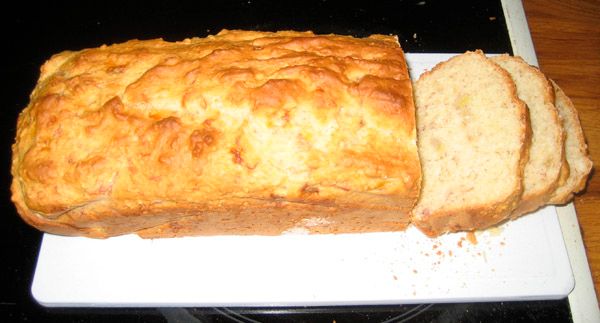 Verdict...
It tasted like banana bread.
Any good...
It's half gone!