Today is St Joseph's and Fathers Day in Italy. As in Italy, I and other Italo-Americans observe the holiday with a form of Zeppole.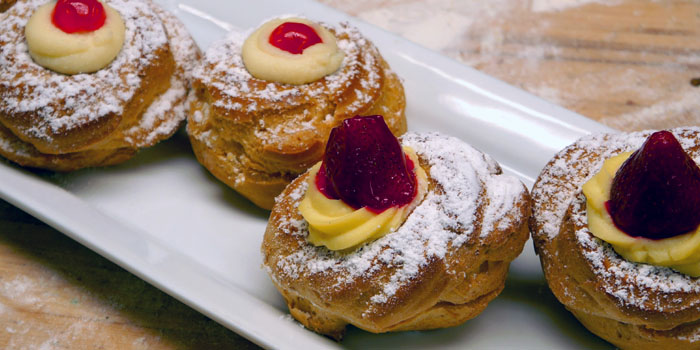 Cream puff type fritters, filled with sweetened ricotta, topped a cherry or a rich pastry cream, topped with a strawberry.
The first known St. Joseph day celebration was by the Ancient Romans, in 500 AC. They would consume large quantities of wine and wheat-flour fritters to celebrate the two divinities on St. Joseph's Day. The modern-day recipe for
zeppole
, however, was created fairly recently. It is believed that this type of fritter was invented by a convent of monks at the beginning of the 19th century.
The first written recipe dates back to 1836 by Ippolito Cavalcanti and was penned by Ippolito Cavalcanti, a Neapolitan nobleman, who included the recipe in his book
Cucina teorica-pratica col corrispondente riposto ed alcune nozioni di scalcare ... con in fine una cucina casereccia in dialetto napoletano
.